December 25, 2012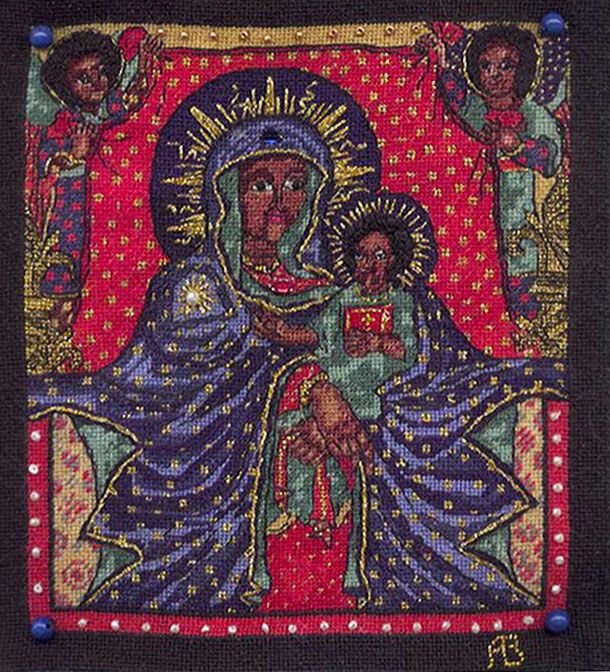 December 25, 2012
December 25, 2012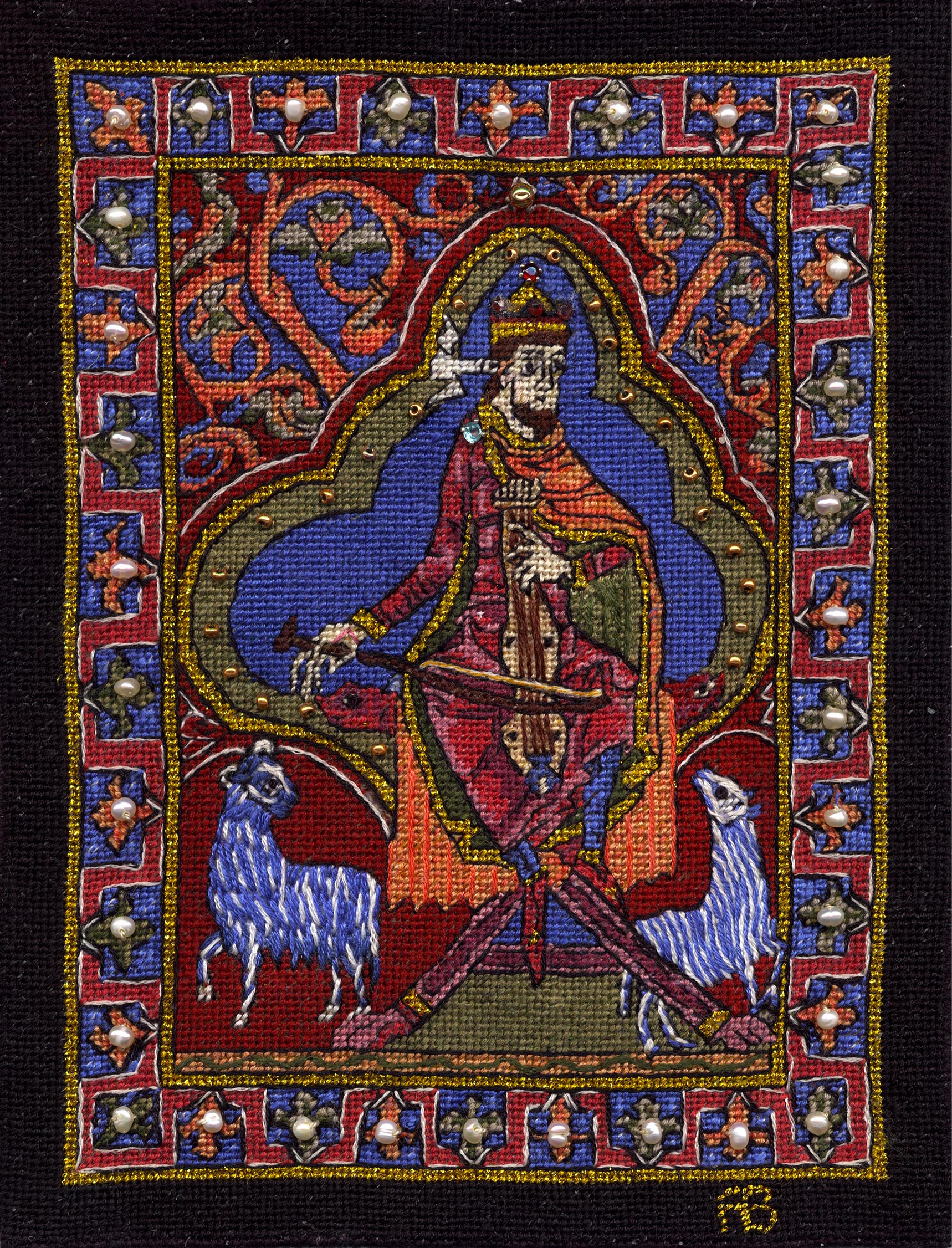 December 23, 2012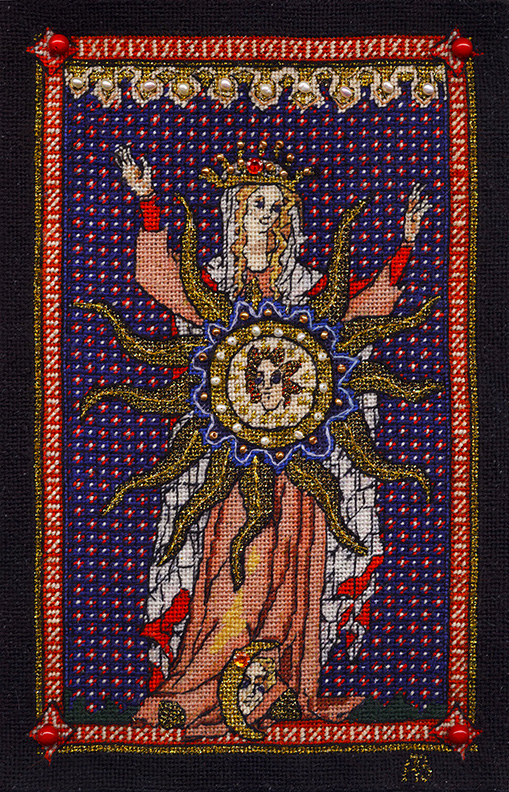 December 23, 2012
In honor of the marriage of my 87 year-old Mother to Joe, "the love of her life."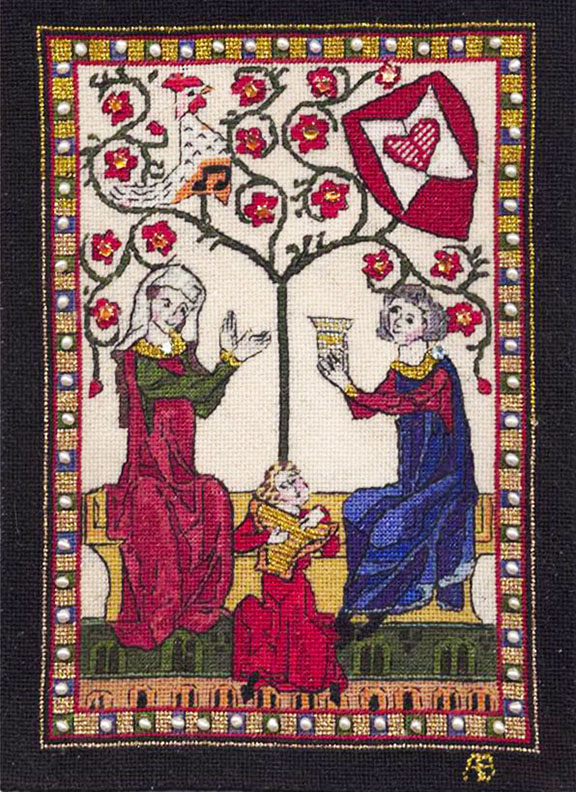 December 23, 2012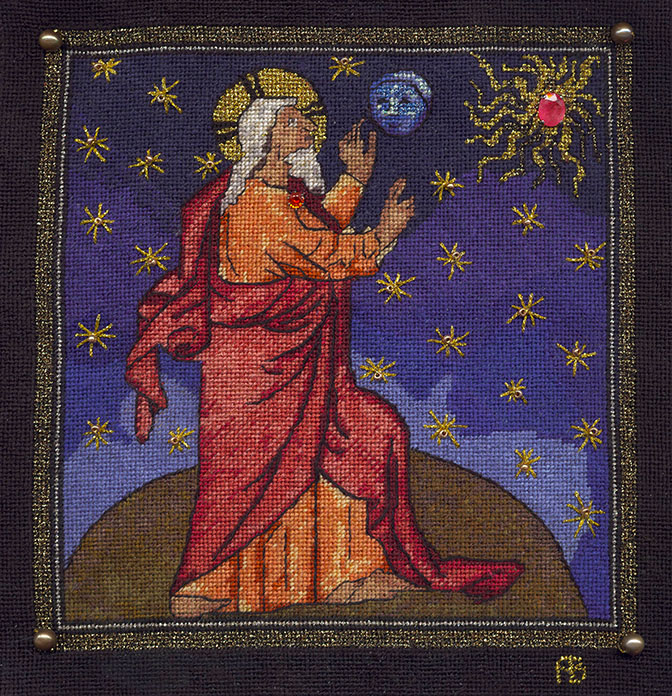 September 21, 2011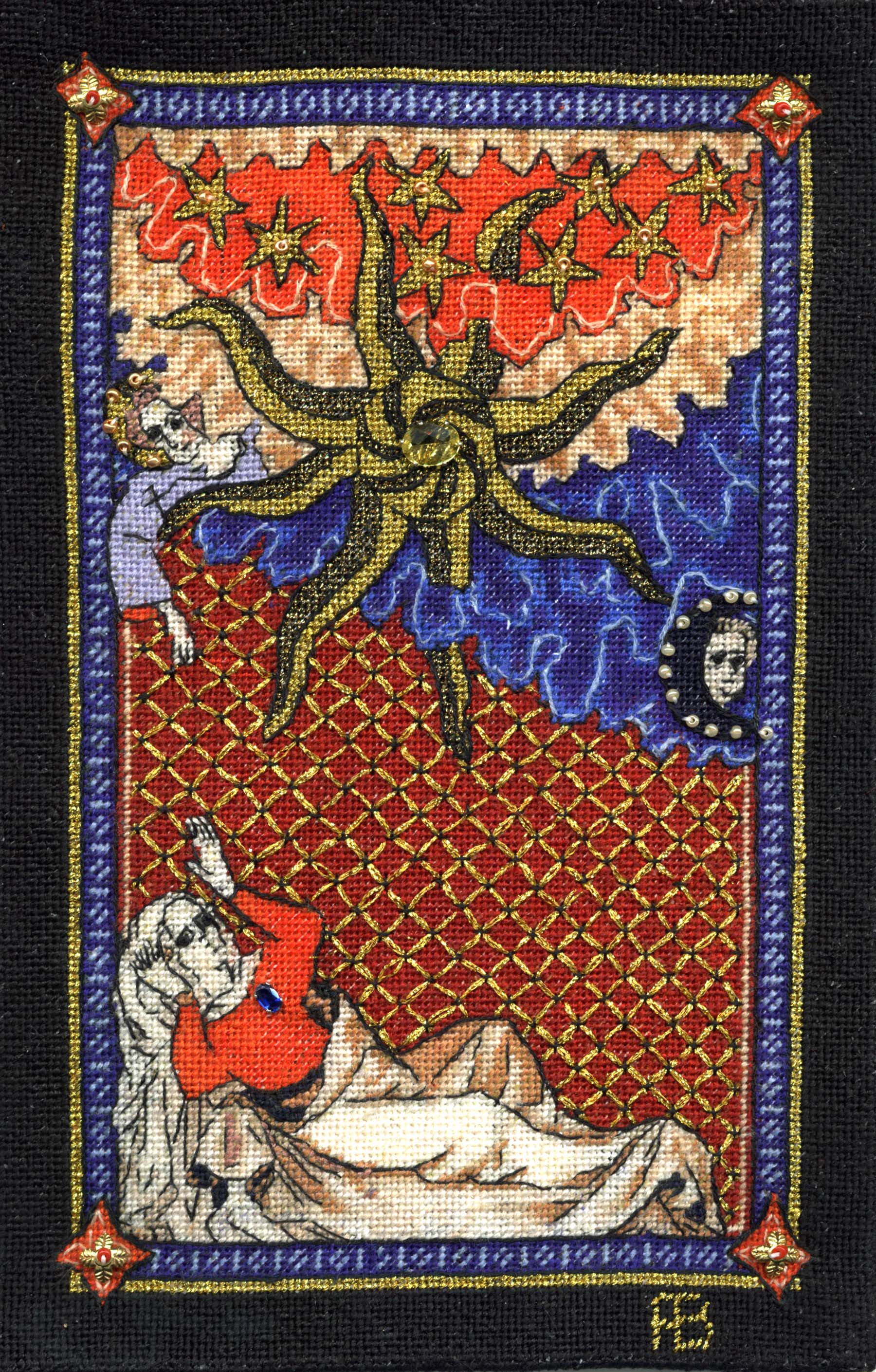 …And the Dead Shall Rise
Silk and metallic thread, 1.35 ct citrine, approx .35 ct iolite, both prong-set in silver; gold-plated findings and 4 coral beads; glass beads.
2011Â  Anne Beversdorf
September 21, 2011
Angels Turn the Earth
Silk, Metallic Thread, approx 1 carat garnets, prong-set in silver, 16 synthetic opal beads, antique glass beads.
2011
February 25, 2011
To a Modest Gallery Opening Reception
March 3, 2011; 6-8 pm at the Unitarian Church Gallery; 4700 Grover Avenue; Austin, TX
Featuring Thirty Five Miniature Tapestries by Anne Beversdorf  (including five brand-new ones).
Please come to this modest reception, bring your friends, nibble and drink, and enjoy the first opportunity anywhere to see ALL my unsold works in one place!
These tapestries, are made of silk and metallic thread and embellished with beads, faceted gemstones, and freshwater pearls.  They depict sacred images adapted from medieval imagery and other sources from Christian, Jewish, Islamic, Buddhist, and Hindu traditions.  Each image is smaller than a piece of typing paper and takes an average of 400 hours to make, with over 500 stitches per square inch.
October 31, 2010
My favorite silk thread store had e-reader covers in red, camel, and black leather, with a spot prepared for a piece of needlework.   This is the result.